GIS or Geographic Information System assists experts in analyzing, storing, manipulating and visualizing geographic data on a map. The system is based on 4 simple ideas: the creation of geographic data, managing, analyzing, and finally making it easier for readers by displaying the data on a map.
GIS is truly important in gaining an idea about patterns, relationships, and trends based on a specific geographic location.
At Fervent Technologies, we believe in the power of GIS mapping. We provide a range of services from remote sensing to data conversion to utility mapping. We provide assistance to our clients with advanced GIS mapping that help them unfold the benefits of businesses.
Our experts use satellite images enhanced with geospatial ability to record geographic data as per the clients' requirements.
Image Processing
It is a method to convert an image into digital form and perform some operations on it, in order to get an enhanced image or to extract some useful information from it. Usually Image Processing system includes treating images as two dimensional signals while applying already set signal processing methods to them. It is among rapidly growing technologies today, with its applications in various aspects of a business. Image Processing forms core research area within engineering and computer science disciplines too.
Fervent Technologies is an expert in processing high-resolution imagery into quality raster data products. This involves removing distortions in the images (georectification, Orthorectification) and ensuring that the output is of high quality in terms of clarity, resolution and colour. The processing consists of georeferencing images, Orthorectification, mosaicing, colour balancing, and cutting to specified output formats. InfoTech is able to produce a seamless raster data product from multiple image tiles. InfoTech is adept at handling large volumes of images, automating many of the data management processes in this activity, and is able to pass on the gains in productivity to the client in terms of fast turnaround times and competitively priced solutions.
Georeferencing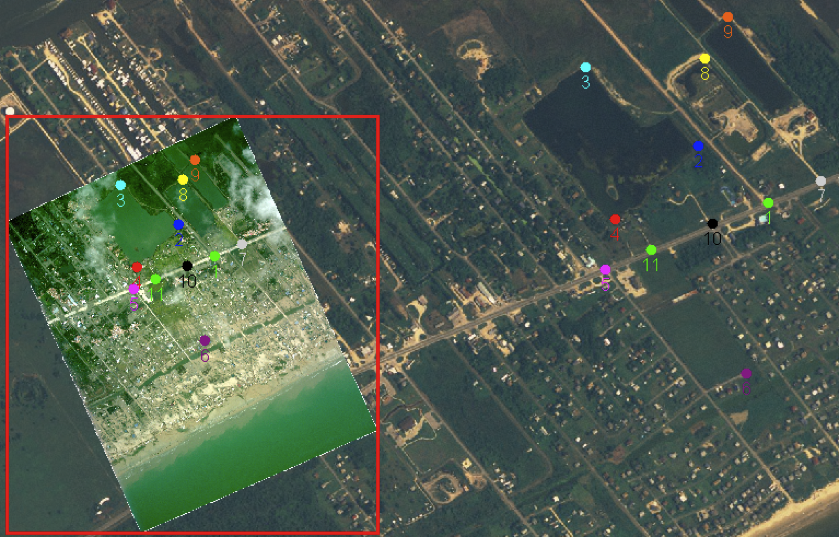 Basically what Georeferencing states that the internal coordinate system of a map or aerial photo image can be related to a ground system of geographic coordinates. In other words, Georeferencing means to associate something with locations in physical space.
Fervent Technologies work predominantly from pre-existing client supplied data such as historic maps and satellite images which we can digitize or scan and update to capture the information as per requirement. Our teams of experts are experienced in creating detailed adapted maps by incorporating client specific data.
Our Georeferencing Services include
Vector data Georeferencing
Raster image Georeferencing
Utility Mapping
Fervent Technologies offers utility mapping services and field data capturing of utility networks such as electrical, water, gas, sewage & telecom. Basically major investments need to be made in society's utility supply lines; Water mains, sewage systems, telephone lines, power lines, gas mains, etc. Often the geographic location is recorded on inferior quality maps and in some cases & it is not documented at all. Certainty of supply, environmental protection and efficiency of operations, however require good basic data. Also quarry damage can be largely avoided when reliable information regarding location and description of underground utility lines are available. Repair and replacement of utility lines can be carried out in the optimal manner when based on an efficient GIS/utility mapping system. We've highly skilled technicians who specialize in digitally recording important overhead as well as underground assets in detail. Possessing in-depth experience in digital documentation and unquestioned dedication, we assure our clients of supreme quality services according to their particular needs.
When it comes to our utility mapping service, we cover quite a few sections such as system modeling, land base creation, raster to vector map conversion, work order updates and circuit map creation. Top-grade software applications like AutoCAD and MicroStation are used to execute these activities. Our experts mix the technologies of digital mapping from various sources such as satellite pictures, aerial photographs, existing maps and GPS field data to generate the GIS database.
Our Utility Mapping Services include
Electrical.
Telecom.
Water.
Gas.
Contour Mapping
A line on a map that represents a constant value of the parameter being mapped. This line includes points of equal value and separates points of higher value from points of lower value.
The contour lines and contour intervals depict elevation / altitude and depth, illustrating the general terrain for an area.
In general contours are commonly drawn on maps to represent the structural configuration of the Earth's surface or formations in the subsurface. For example, structure maps contain contours of constant elevation with respect to a datum (such as sea level). Contours are also used to interpret subsurface configurations of rock bodies in areas of limited control, such as drawing contours of the thickness of a common rock unit in several widely separated wells to extrapolate its thickness in a nearby undrilled location.
Common types of contour maps include topographic contour maps, which show the elevation of the Earth's surface; structure contour maps, which show the elevation or depth of a formation; and gross or net sand or pay maps, which show variations in the thickness of a stratigraphic unit, also called isopatchs.
Our Contour Mapping Services include
Topographic Contour Mapping.
Mining Contour Mapping.
Structural Contour Mapping.
GIS Data Conversion
GIS data conversion is a process of encoding geographical format into a file. GIS data conversion services are used widely in mapping services where simple raster images are converted to vector models. GIS data conversion outsourcing is widely used in industries like telecom, oil and gas, real estate etc. for the conversion of hard copy into a digital GIS format.
Fervent Technologies Expertise
We can reproduce top-quality drawings even from low quality hardcopies.
Various entities like doors, windows, electrical and plumbing fixtures and so forth can be recognized in a trouble-free manner.
We design with multiple layers according to the needs of clients. Our specialization lies in generating individual layers pointing to dimension, text, body, centerlines and hidden lines.
File formats like .BMP/.JPEG/.PDF can be converted and stored in formats such as .DWG/.DXF.
Top-class professional service is provided at reasonable rates.
Our GIS Data conversion Services include
Map data creation and digitization services.
Utility mapping, contour mapping, topographic mapping.
Geo rectification and geo-coding services.
Raster editing.
GIS Data analysis.
Parcel Mapping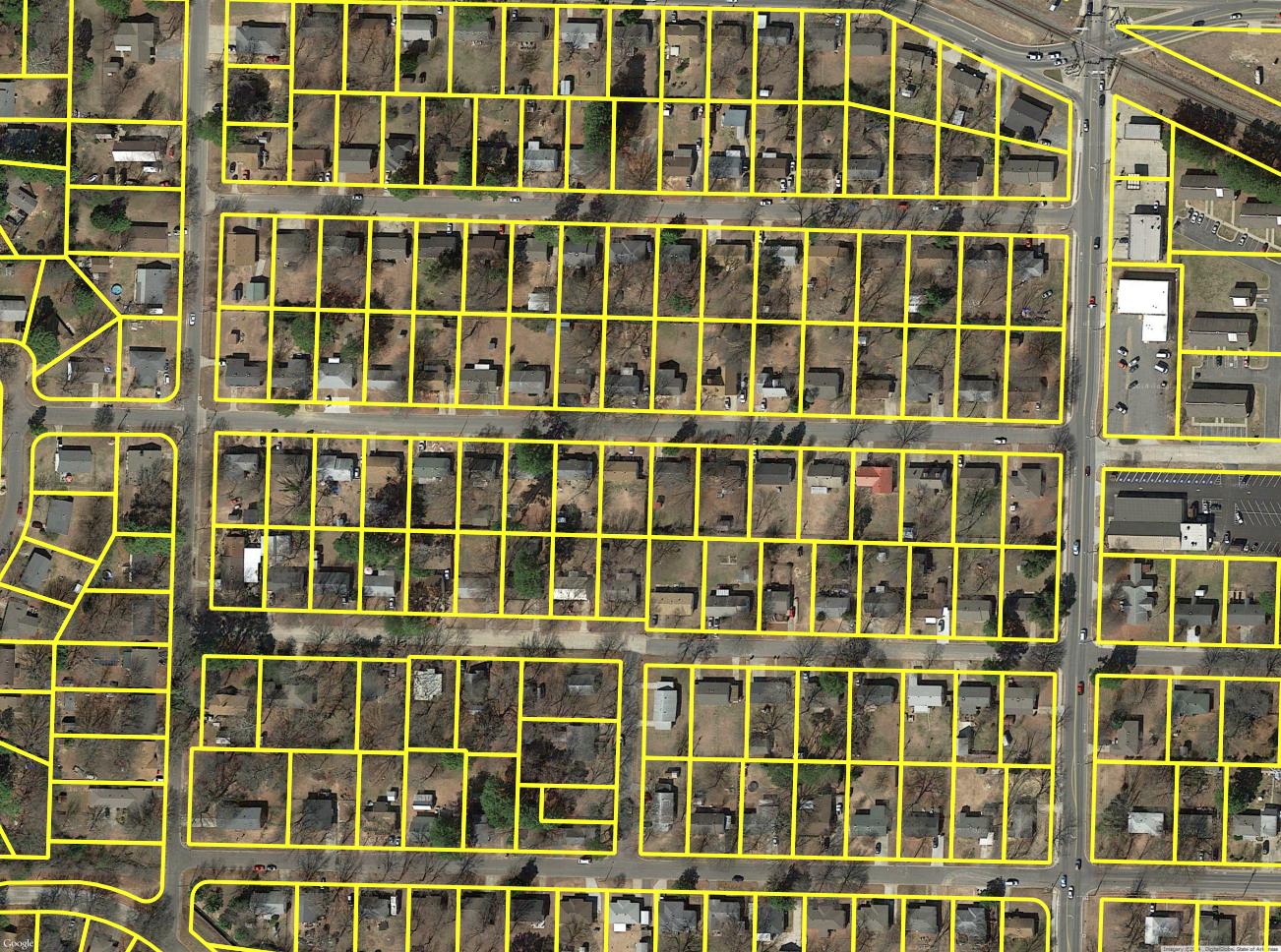 The basic drawings (maps) of the land cadaster (ownership boundaries) for all public and private lands. Parcel maps are typically maintained at a variety of scales, which show only diagram layouts of the basic land cadaster. They are commonly related in some manner to legal description documents, which typically constitute the record for describing boundary ownership for a given parcel (e.g.bounds descriptions). Parcel maps of an area provide more than a representation of ownership. The maps serve a wide range of purposes if they are constructed with a known level of positional accuracy and integrated with other cultural and physical information. Such databases are frequently used as a multipurpose cadaster.
Cadastral Mapping
A cadastral map is a map defining land ownership. The land register cadastral map is further defined by the Act as a map showing all registered geospatial data relating to registered plots. The cadastral map consists of cadastral units, each of which represents a single registered plot of land. The cadastral map is not limited to defining ownership boundaries, but includes geospatial references for other rights or consignments that affect the registered plots of land.
A cadastral unit represents a single registered plot of land. The cadastral map shows the boundaries of each cadastral unit, along with the extent of all registered rights. Each cadastral unit is assigned a unique number and, in most cases, this corresponds to the title number for the plot of land. A title sheet describes the plot of land by reference to the cadastral map; the property description narrates the cadastral unit number of the plot or, for leases and flatted properties, the cadastral unit of which the plot forms part. Cadastral units cannot overlap and areas owned in common must have their own cadastral unit (and corresponding title sheet).
Our Cadastral Mapping Services include
Land Records Scanning & Mapping.
Coordinate Geometry Mapping.
Cadastral Data Integration.
Cadastral/Land Use/Zone Integration.
Cadastral Data Maintenance.
Land Management
Fervent Technologies helps the local Government in Land planning and Managment.
Landuse and Landcover Mapping
We acquire knowledge of the current state of the landscape for Land management and land planning. We understands current land cover and how it is being used, along with an accurate means of monitoring change over time and provide vital information to any person responsible for land management. Measuring current conditions and how they are changing can be easily achieved through land cover mapping, a process that quantifies current land resources into a series of thematic categories, such as forest, water, and paved surfaces. We use remotely sensed imagery and semi-automated classification methods to provide cost-effective and accurate means to derive land resource information and maintain its currency into the future.
More current, accurate, and cost-effective methods for gathering information about landscape change have become available to users in the fields of urban planning, land management, and natural resource conservation.
Benefits of Landuse & Landcover
We understand that changes in land use and land cover are regular, rapid, and so can have significant impacts for people, the economy, and the environment. Among the organizations that will benefit from the information derived from land cover solutions are:
All government agencies.
Environment and research organizations.
Water departments.
Utility & Engineering firms.
Forestry organizations.
Application areas of Landuse & Landcover
We land cover products and solutions are specifically used for planning land use and thereafter deriving additional thematic layers to support land management applications such as:
Complete assessment of vacant and to be developed areas of land.
Proper quantifications for Storm water and drainage.
Urban development planning.
Impact of pollution on environment.
Tree canopy calculations.
Irrigation purpose.
Planning of recreational spaces.
Planning of green spaces for various uses in a city.
Land Audit
We Consultants with GIS expertise support local governments to undertake Land Audits, which are highly accurate. This helps the municipalities in enhancing revenue by having proper coverage. Our activities comprise of
Verification and validation of spatial coverage.
Identification of ownership.
Preparation of Approved Layer and Deeds Registered layer.
Creating Property Register linked to Billing and other systems.
Boundary Demarcation
We has been involved in numerous demarcation projects, including the original Ward Boundary Demarcation for various Indian states and US counties.
Desktop Research and Analysis.
Mapping and GIS support for demarcation investigations.
Analyzing existing and expected patterns.