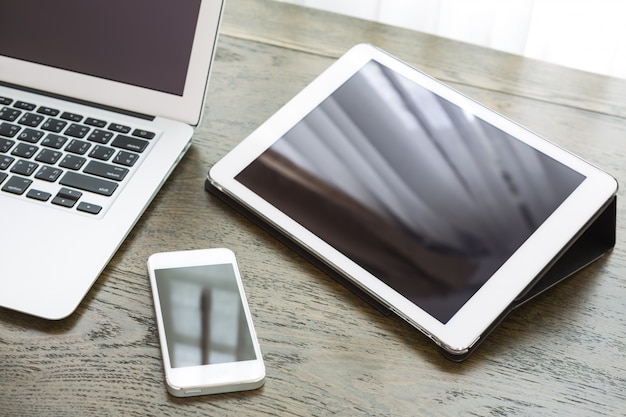 IT has transformed in a big way in these recent years. With enterprise mobility, virtualization, cloud computing becoming the new trends, the entire end user workplace environment has undergone a massive transformation. The present day user works with 'anytime, anywhere' approach that requires a flexible workplace and an instant access to business data from their personal devices. This demand for a smart, quick, and collaborative workplace environment that is efficient enough to provide data security, business agility, and responsiveness to the upcoming IT squad. There is a need for new age workplace that can unleash new levels of productivity and is capable of reshaping your workplace experience. Just reimagine the end-user experience and create a 21st-century workplace that will bring efficiency and predictability into your IT operations.
With Fervent Technologies, you can easily manage your workspace ecosystem that spreads across multiple remote locations. We will help you create a workplace that will empower both your business as well as people. You can engage us at any point in the lifecycle of the technology, from assessment and design through implementation and support, leading to global productivity. Our end user services will help you to effectively transform to a user-centric workspace that will apply innovation to upgrade your end-user experience by delivering fresh technology and solutions to the clients and thus enabling them to operate their businesses in a secured and cost-effective manner.
Fervent Technologies' gamut of end user services will help you accelerate the transfiguration and administration of your end user landscape, resulting in well-defined frameworks, tools, and solution accelerators. Our end user solutions are designed to strengthen your solutions and services as per your specific requirements. We use sophisticated tools and technologies to provide you with all-round solutions for managing your desktops, mobiles, and laptops along with security management through live monitoring of all the activities and events.
Here is how you can benefit from the end user services of Fervent Technologies
Optimum ROI on Investment
High-end Flexibility to Make Choices
Faster Delivery Times
Out-of-the-box User Experience
Perfect for Purposeful Workplace
Improved Automation, Mobility, and Consumerization
Enhanced Delivery with Consistency
A Secured and Visible Workplace
Effectively Controlled and Measurable Transformations
Our Comprehensive List of Services That Make Us Stand Apart
# Enterprise Mobility Management: It offers secure, consistent, and seamless user experience that allows maximum workforce productivity.
# Application Packaging Services: Experience minimal business disruptions and reduced costs in quick turnaround times.
# Enterprise Service Desk: Derive optimal value from IT services with increased productivity by using this 'anytime-anywhere' business access service.
# Unified Communication Services: A great solution to improve your end user productivity and usage of unified communication resources.
# End User Environment Modernization Services: This is a solution for superior end user experience that enables infrastructure transformation for enhanced productivity and richer experience.
# Workplace Support Services: The perfect way to achieve IT and Business alignment by equipping your people to collaborate and innovate for optimizing productivity and improved end-user experience.
There is an urgent need to think beyond cubicles and desktop screens. It's time to bring in something that can provide you with a vibrant, dynamic, and anytime-anywhere workplace. And, Fervent Technologies is all set to accept this challenge. A better end user experience is waiting right in your comfort zone!